Welcome to my new blog - so happy you could join the fun.  I have so many projects going on right now - Where to start?
Just finished this custom order for these two lovely wooden lanterns.  The client lives on Puget Sound in Washington and asked for wooden lanterns.  She didn't have a design in mind and was happy to give me the freedom to create.  I just love that when it happens.  As you can see they turned out lovely.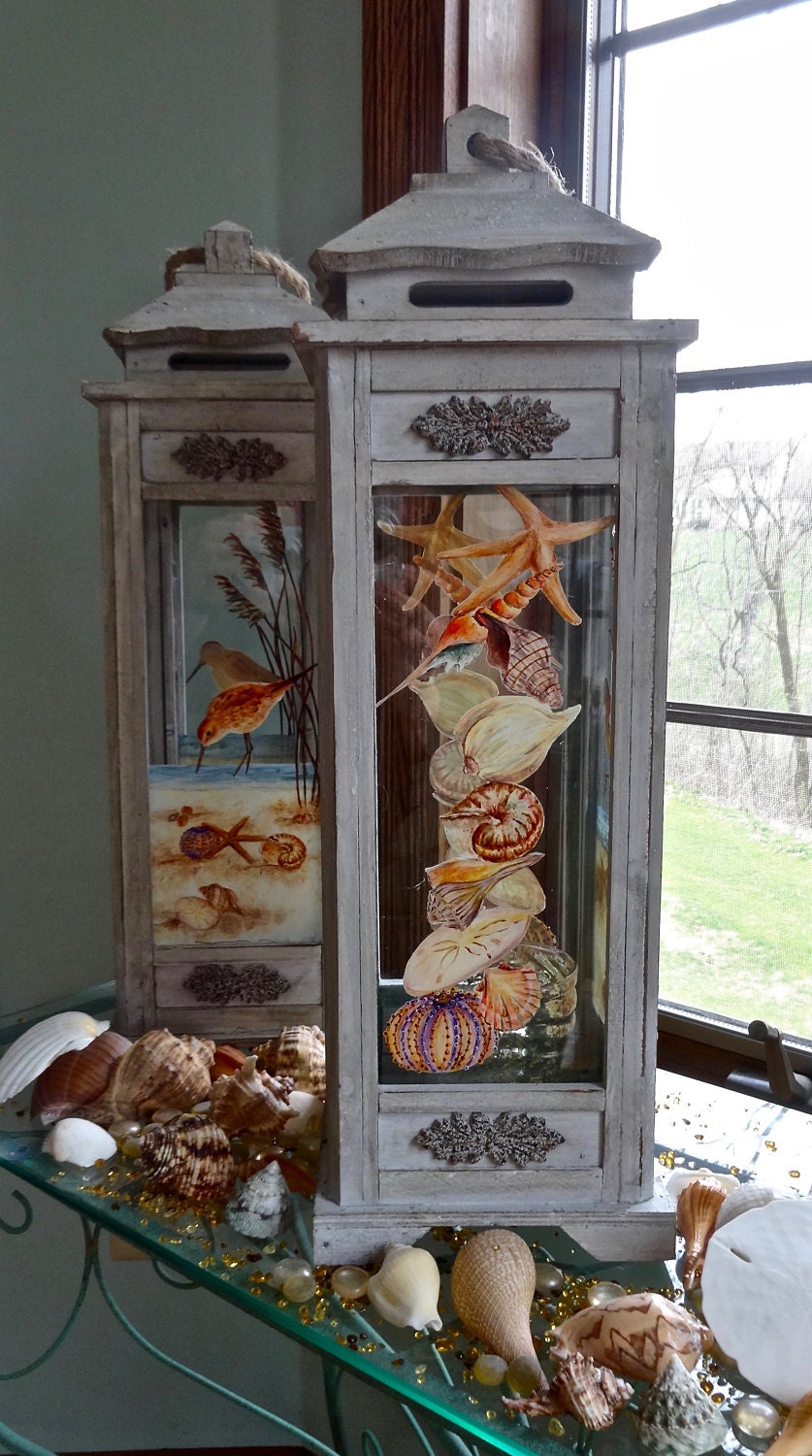 Usually, a client does not have the item that they want painted - so I begin by asking what they want painted.  In this case she wanted only wooden lanterns, her funiture is bronze.  I sent her several options of lanterns from different sites and offered my suggestion for the one above, it has a distressed look, is a blueish-grey, has large glass inserts and I love the details.  She loved it and we went with that.
When I begin a design - the first step is to understand what the client needs.  Sometimes a client has a fixed idea in mind and it is just a matter of sketching it out and sending it to them for approval.  In this case, I had the freedom ot paint just about anything and I opted for something from her area.  The most abundant shorebird in Washington is the Western Sandpiper.  The sandpiper has a small bird with long dark brown legs and has a brown and a rosy-peach accent color.  Seemed perfect for two sides of the lantern but what to put on the other sides?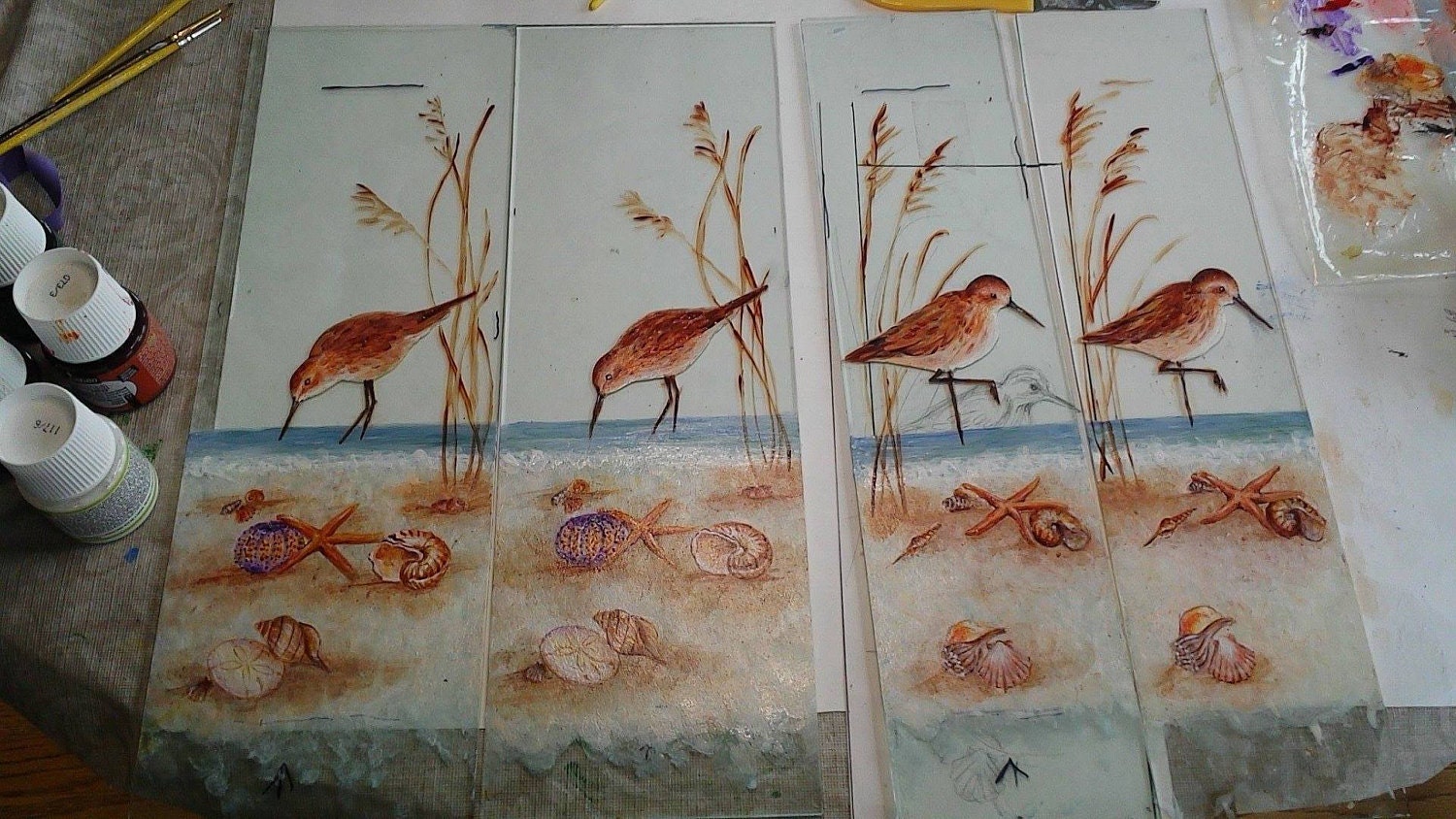 Shells are colorful and come in so many shapes and sizes.  I picked shells that were common yet colorful and ran a string diagonally up the glass pane.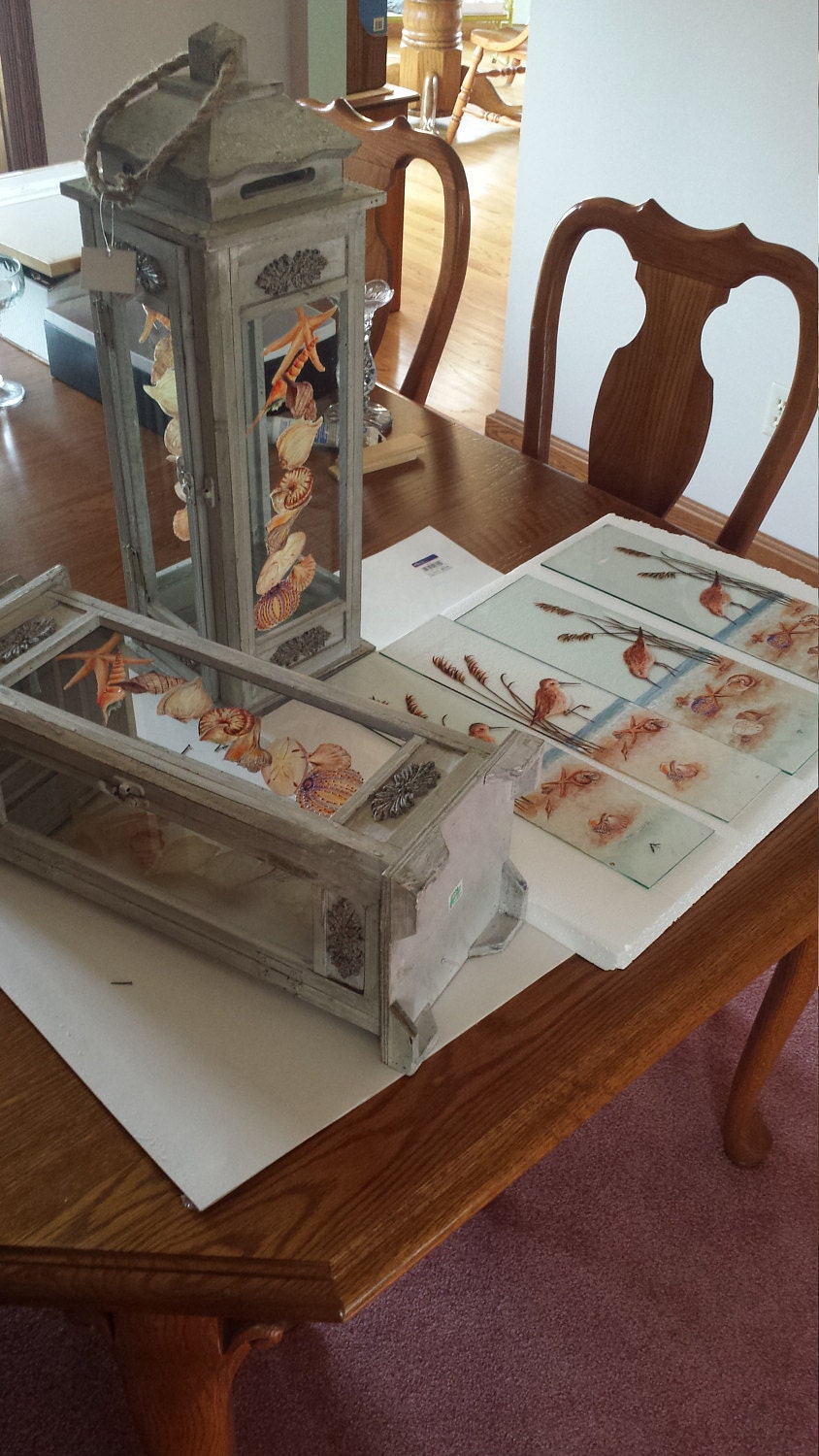 Time to pack them up and send them off.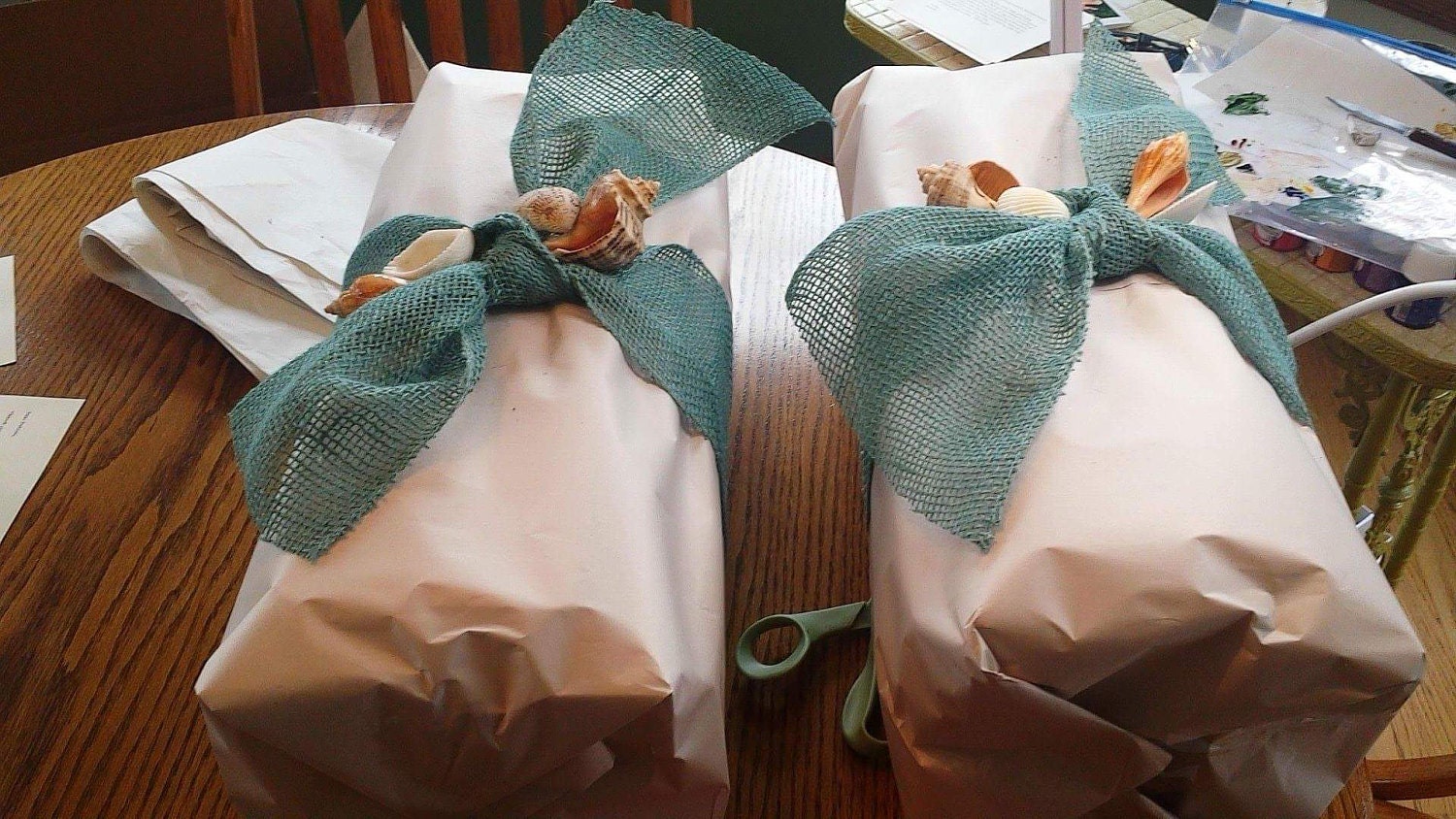 A Great Finish!